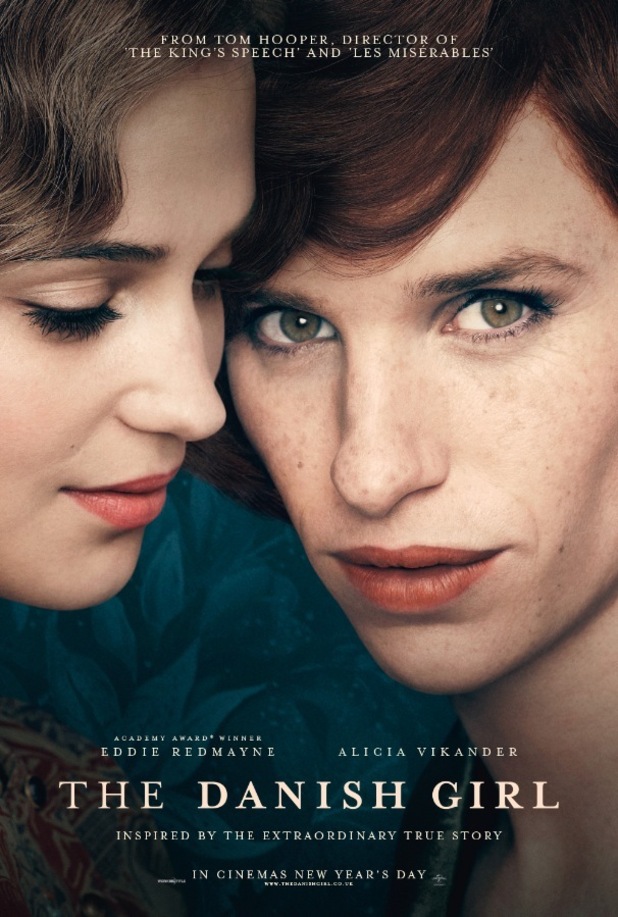 Overall: ☆☆☆☆
Story: ☆☆☆☆
Visual:☆☆☆☆
Music: ☆☆☆
Gerda Wegener is married to Einer.
They are an painter. But Gerda couldn't make an individual work.
One day, Einer have to wear the women's wear by Gerda. Because she want the individual model. 
At first, that was just a work. But Einer gradually noticed a new passion in his mind.
ゲルダとアイナーは画家夫婦だった。ゲルダは人物画を書いていたが中々独特な仕事をすることが出来なかった。
ある日、アイナーはゲルダに頼まれて女性の服を着て彼女のモデルになる。
最初はその行為はただの仕事だったが、アイナーは次第に新しい感情が自分の中にあることに気づきはじめる。
Recently a lot of films which focused on the sexual minority. Because United States made a new law of the same gender marriage.
It's really sad story because everybody couldn't understand about Einer at first. Everybody thought "He is crazy". Of course his wife, Gerda thought that too at first. 
Also I surprised that this is true story. It based on Lili Elbe's biography.
I really understood that the early 20th century's sexual minority was suffer from a difficulty oc understanding and a discrimination more than nowadays.
This movie's visual is fascinating. In particular, Einer's look as woman is quite beautiful.
In my opinion, I had sympathy to Einer's mind. I'm standing little bit similar position.
最近は沢山のセクシャルマイノリティについての映画がリリースされている。というのも、アメリカの同性婚法可決に基づいたものだと感じている。
とても悲しいストーリー。最初は誰も彼のことを理解できないという状況があり、勿論彼の妻も理解できなかった。それが私にとってはとても切ないと感じた。
コレがリリーエルベという人の実話だということにも驚いた。
20世紀初頭のセクシャルマイノリティが現代にもまさり如何に差別や理解の難しさに直面していたかがよく分かった。
この映画のビジュアルはとても魅力的だ。特に、私はアイナーの女装姿や仕草は非常に美しいと感じた。
私個人としては、私は少し似たポジションにいるので、アイナーの気持ちにシンパシーを感じた。